If you've played the old version, then surely you are no stranger to the plot of this remake because strictly speaking, the plot is still exactly the same, only with a few additional cutsences for players to understand. The past of the character Nishiki – the main character's counterpart Kiryu is better. The setting of the Yakuza Kiwami continues to be the fictional Kamurocho district, which is actually a re-enactment of the Kabukicho red light district in Tokyo. The player character continues to be Kazuma Kiryu, an upright, brave and loyal Yakuza to the guild. The new game continues to portray Kazuma Kiryu as a "1 vs. 1 pile", alone against the whole world of gangs in the game.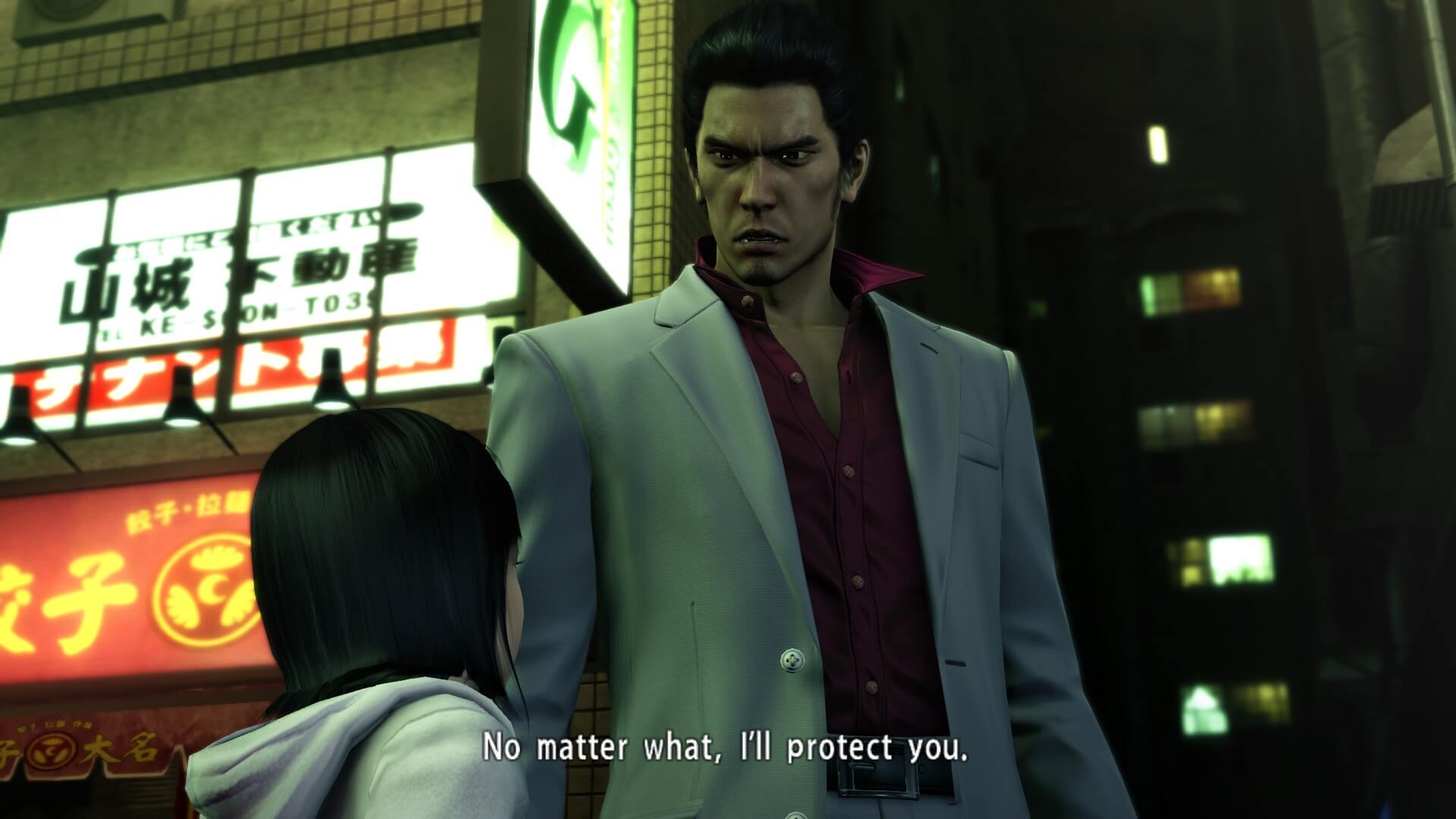 Besides, the combat mechanism as well as the graphics are developed by Ryu Ga Gotoku Studio based on the foundation of Yakuza 0. That's why Yakuza Kiwami retains the same high level of detail as Yakuza 0. You even have You can clearly see the pores or the growing beard on the face, or the veins on the character's hands. Even the details of the fabric on the costumes that the characters wear, and the wrinkles of the clothes are very natural, everything is really impressive. If you want to verify that, you can go to Youtube and search: "Yakuza Kiwami comparison" will yield a graphic comparison video between the original and the remake, you will be surprised.
Referring to Yakuza Kiwami without mentioning the sound is a huge omission. I really can't forget the music in the game when the game music is extremely good and catchy with the exciting rock music that makes my adrenaline when playing the game also from there to boost up in an extremely happy way. When the game music plays, I have to shake my head to the music, because it's too rushed. The 3 songs that I like the most in the game must mention the intro song of the game is Turning Point, Funk Goes On and Flirt With Bomb. The voice acting of the game is also conveyed very well by the actors. Each character expresses a unique personality through the professional voices of the voice actors.