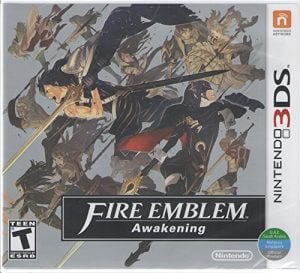 INTRODUCTION
Millennia ago, the world was plunged into a shadowy era due to a duel of titanic proportions between two dragons: Naga, the dragon championing humanity, and Grima, the harbinger of doom. Marth, a hero armed with a sword, ended Grima's malevolence, unifying the Archanea continent and claiming his throne. Fast forward to modern times, Archanea is fractured into three competitive nations, including Ylisse, governed by Martha's peace-loving descendants and devout Naga followers. Their rival, Plegia, is a Grima-worshipping, violence-admiring kingdom. And right in the middle is Prince Chrom, leader of a group named The Shepherds, bent on unraveling insidious plots from their less-than-friendly neighbors.
THE SHEPHERDS: A SMALL GROUP WITH A BIG MISSION
So you're thinking, "Great, a dragon soap opera with political undertones. What's in it for me?" Well, let me tell you, this is where things get fun! In "Fire Emblem: Awakening," you get to be a part of Chrom's elite unit, The Shepherds. And by "part," I mean you get to carve out your identity down to the nitty-gritty details—gender, voice, fashion sense, the works. Once you've taken enough selfies of your character, it's time to dig into some serious adventures.
IT'S A WHOLE NEW WORLD: INTERACTING WITH NPCS AND RECRUITING NEW MEMBERS
Have you ever dreamed of having a squad to back you up, like a posse in a Wild West movie? Well, this game makes that dream a reality! As you traverse the vast lands, you interact with NPCs (Non-Player Characters for the uninitiated). These folks can give you vital information; even better, some may join your ranks. The more, the merrier, right? Trust me, you'll need all the help you can get.
TO BATTLE! STRATEGY ON THE FRONT LINE
Ah, battle—the meat and potatoes of "Fire Emblem: Awakening." The upper screen of your 3DS comes alive with an arena where your chosen heroes lock blades, magic, or what-have-you with the enemy. On the lower screen? Stats, my friend, sweet, sweet stats. As if that's not cool enough, the game features character-boosting buffs if two characters are close to each other. That's right; friendship gives you superpowers here.
TWO HEADS ARE BETTER THAN ONE: COMBINING CHARACTERS FOR MAXIMUM EFFECT
Do you think you're brilliant for eating a sandwich and driving simultaneously? Try combining two characters into a single unit that pummels enemies together! This is where the game takes the term "teamwork" to a new level. Not only can characters protect each other, but they can also unite to perform devastating attacks on enemies. It's the buddy system but with more swords and fireballs.
LEVEL UP YOUR LIFE: STATISTICS, EXPERIENCE, AND SKILL IMPROVEMENT
Finally, what's a game without some upward mobility, right? Each battle earns your character's experience points. Collect enough of those, and ta-da! Your stats improve, you level up, and you learn new skills. The game allows you to turn from a sword-wielding newbie into a godlike warrior. What's not to love?
So there you have it, the magnificent and strategically complex world of "Fire Emblem: Awakening" for the 3DS. Now go forth and unleash your inner dragon-slayer, kingdom-unifier, and superfriend. And remember, always keep your dragon friends and enemies clearly labeled. You don't want to mix those up.