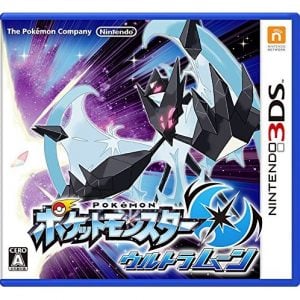 INTRODUCTION
In the gaming universe, Pokemon Ultra Moon stands out as a stellar title in the seventh iteration of the globally adored Pokémon franchise. Nintendo unveiled it on November 17, 2017, solely for the 3DS platform. Consider it an amped-up remix of its predecessor, Pokémon Moon, but with the added twist of its parallel sibling, Pokémon Ultra Sun, released on the same day. With resounding applause from critics and widespread fan approval, the game's robust sales and stellar ratings are a testament to its prowess.
THE ALOHA OF ALOLA: A SETTING INSPIRED BY HAWAII
Picture yourself and your in-game mom, fresh off the plane, ready to kickstart your life in a region reminiscent of Hawaii—welcome to Alola! As the player, you step into the flip-flops of the main character, ready to explore your tropical paradise of a new home. But wait, a wild adventure appears! You rescue a local named Lillie, which gets you in the good graces of the resident Pokémon guru, Professor Kukui. He gifts you with your starter Pokémon, setting you on a path filled with intriguing stories and battles galore.
A DIVERSE PLANET OF POKÉMON: OVER 300 SPECIES TO CATCH
In the grand tradition of the Pokémon universe, the sprawling map of Alola offers a varied ecosystem for you and your Pokémon buddies to roam. Hold your Ultra Balls because there are over 300 kinds of Pokémon to discover! Some are familiar faces from yesteryears, while others are as new and shiny as a freshly minted Pokécoin. Speaking of Shiny, did I mention legendary and shiny Pokémon? You heard me; they're here and ready for you to catch, train, and love.
THE ZING OF Z-MOVES: A GAME-CHANGING FEATURE
You thought Mega Evolution was excellent? Hold my Sitrus Berry. Pokémon Ultra Moon introduces the Z-Moves feature, a unique trick in the game that can be unleashed once per battle, exponentially upping the dramatic ante. Another quirky tidbit special to Ultra Moon: its in-game clock is set 12 hours apart from its sunny counterpart, Ultra Sun. That means when it's high noon in Ultra Sun, it's midnight in Ultra Moon. It's a small detail, but it's in the name!
GRAPHICAL GRACE: WHERE PIXELS MEET ART
Don't expect to compare the visuals of Pokémon Ultra Moon with high-end games on platforms like the PS4 or PC. However, the game's graphics are a notable step up from its ancestors, enough to make fans skip a heartbeat or two. And guess what? You don't need a 3DS anymore to join the fun! Thanks to emulator applications, your journey in Alola can now happen on various devices.
COMMERCIAL SUCCESS AND CRITICAL ACCLAIM: THE NUMBERS SPEAK FOR THEMSELVES
Look no further if you want numerical proof that this game is a home run. Critically acclaimed by numerous prestigious gaming magazines, Pokémon Ultra Moon has also clocked huge sales figures. The regular Joe and even the critics couldn't help but tip their caps to this magnificent creation.
There you have it; from its captivating Alola setting to its graphically endearing gameplay, Pokémon Ultra Moon shines as a title that critics and fans love. If you'll excuse me, I've got a Mimikyu to catch!
Comments
nico991
Is there any 32 bit rom ?? it happens that in the winds pro the canary does not open me and only the citra 32 bits