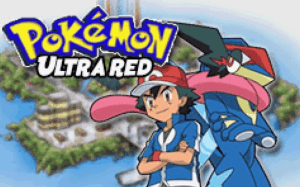 Pokemon Ultra Red (Pokemon Fire Red Hack) is a mod version of the original Pokemon Fire Red and is owned by a ROM hacker. The nickname DarkFex created. The story of the game is still similar to other games in the series, you will become a young trainer in the training journey to win medals from the Gym Leaders then challenge the Elite Four to become the new champions. But the characters in this version are different from the original ones, and I will let you explore all the new things on your own.
FEATURES
– Pokemon of 1-7 Gen
– Mega evolution
– New Sprite's protagonist and rival
– New graphics
– Sprite of some modified coaches
– ExpShare XY
– Some mergers
– Randomized Trainers and Pokémonetc.