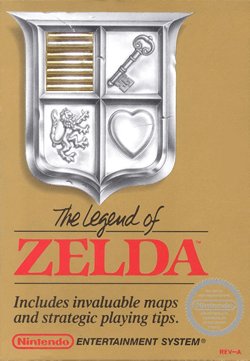 Designed with role-playing elements, "The Legend of Zelda" will give people many impressive combat missions to relax. Players have the task of controlling the provided character and participating in many complex battle challenges to upgrade the character. Your journey is very dangerous, you will have to fight continuously in many different lands. In it, each land of the game will bring many dangerous enemies for you to destroy or many interesting rewards for you to collect.
In order to rescue "Zelda", you need to defeat the dangerous monsters and "Ganondorf". Monsters will appear at various locations. Therefore, you have to move continuously to kill monsters. In addition to defeating monsters, you can also collect many different items to use. In addition, items in the game will be sorted by different attributes (physical and magical). Each weapon will fit in each combat mission and you can freely use the weapons in the character's inventory.
In order to find the location of "Ganondorf" and destroy him. You need to collect the pieces of "Triforce of Wisdom". There are eight pieces all for you to collect and each will be hidden at different locations in each dungeon. Collecting the "Triforce of Wisdom" will not be simple because the dungeons are designed with complex paths and are guarded by monsters. With many separate paths, each dungeon will correspond to a large maze. Therefore, you need to calm down and concentrate well to find the right path.
The dungeons in the early stages of the game will be relatively simple and you can quickly overcome them in a short time. However, later stages of the game will bring more powerful monsters and dungeons will be built more complex. Therefore, you must collect many support items and use them appropriately.
Like many other role-playing challenges, "The Legend of Zelda" also gives you three lives to survive and fight with monsters. Every time you are defeated by a monster, one life will be deducted. The loss of life will occur often if you do not know how to skillfully move or use support items improperly. On the contrary, carefully moving and using reasonable support items will help you ensure the life of the character.