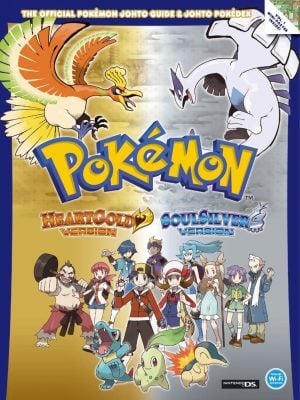 Pokémon HeartGold & SoulSilver 2010
Console
Nintendo DS
Publisher
Nintendo
Genre
Platformer
Region
EU , JP , US
Views
30,906
Downloads
27,693
Released
14th Mar 2010 (USA)
26th Mar 2010 (UK/EU)
12th Sep 2009 (JPN)
Pokémon has been one of Nintendo's most successful game series since its foundation. It was also thanks to this success that it has appeared in favorite anime movies around the world. For the time being, anime and games have become two companions, and continue to be released periodically to serve the needs of the audience. The original beloved Pokémon Gold and Pokémon Silver games were the first products to be released around the beginning of 2000 and attracted a lot of attention. So there is no reason why Nintendo didn't release a refreshed version of them. Game Freak is the person behind the development and operation of Pokémon HeartGold & SoulSilver so that we have a new look, after ten years of game release.
This is indeed a fascinating game when you will be involved in adventures in many places in a fantasy world. On the DS system, it is even more convenient for players to play it anytime, anywhere. However, it is just a single player game, so this adventure will only be enjoyed by you alone. Don't be sad, the large Pokémon world with thousands of creatures will keep you busy.
It is a refreshing version of an old game. That means all the well-known features of Pokémon Gold and Pokémon Silver are retained. You will immediately recognize the familiar point when opening the game. Everything will start in a small village deep in the forest; you will play a boy on the way to discover, win Pokemon and become the best coach. You will be able to catch monsters everywhere, adventure to new lands, win trophies in Pokemon Gym room, … All things like graphic design, fighting style, chat, storyline unchanged. But only the old and outdated Pokemon are removed to add more new and trendy monsters.