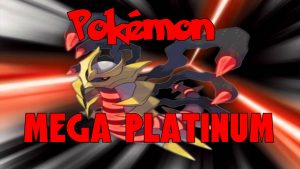 Inspired by the original Pokemon Platinum game, a ROM hacker with an intense passion for Pokémon has created a remake called Pokemon Mega Platinum (Pokemon Platinum Hack). The game has a plot similar to the original version, participating in the game you will discover the beautiful island of Sinnoh. Here your main goal is to become a new Pokemon League Champion by catching and training wild Pokemon. You will have to challenge the Gym Leaders to get gym badges before you can beat the champions. In your journey, you will also encounter Team Galactic, who conspires to use Pokémon to create a new world and destroy the old world.
SPECIAL FEATURES
– Mega Evolution + Fake Megas (Evolves by item, stone or lv, is permanent).
– Fakemon
– Some 5th, 6th and 7th Gen Pokémon
– Pokemon Wild and coaches changed.
More information
https://www.youtube.com/user/PokeRaptorYT