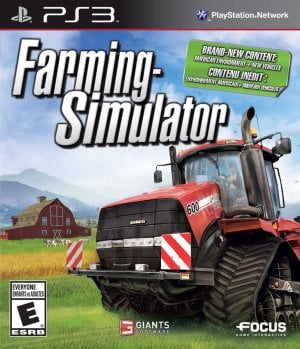 INTRODUCTION
Embrace your overalls and straw hats, folks! Farming Simulator 2013, birthed by the esteemed Giants Software, allows you to master the idyllic yet intricate art of farming. Here, you're no longer an urban dweller but a countryside stalwart, nurturing your farm to bloom and flourish. From prepping and fertilizing your land and cultivating various crops to animal husbandry, the goal is clear-cut: amass wealth to build a state-of-the-art farm. Sell your farm produce to invest in superior farming machinery and tools, optimizing efficiency. Your arsenal of farming equipment would range from plows to lawnmowers and seed drills to trailers.
UNDERSTANDING THE GAME'S UNIQUENESS
Farming Simulator 2013, like its predecessors, isn't just another title in the series. It brings a bountiful harvest of innovations that make it stand out. Imagine yourself steering state-of-the-art farming machinery from over 20 real-world manufacturers. Giants Software doesn't just get you a game; it's an immersive, authentic farming experience at your fingertips. The developers have also integrated a new crop cultivation system with realistic challenges. From wilted crops to the heartbreak of plant rot, it's your job to steer your farm away from these agricultural hazards.
EXPLORING NEW ANIMALS AND ENHANCED GRAPHICS
The 2013 edition doesn't stop at crop cultivation. It welcomes new additions to your farm in the form of adorable domesticated animals. The virtual farmer in you will rejoice at the prospects of diversifying your produce and experiencing animal husbandry. The game also offers an aesthetic treat with a significant graphical upgrade. Get ready to admire more detailed objects and superior textures, enhancing the realism of your farm's look and feel.
A NEW, EXPANSIVE MAP TO CONQUER
The game introduces a new, mammoth map, perfect for ambitious farmers with dreams as vast as the open fields. With ample space to erect new buildings and expand your land holdings, this map is the perfect canvas for your modern farm. Get set to create, customize and cultivate your agricultural empire!
MULTIPLAYER MODE: FARMING TOGETHER
A remarkable feature of Farming Simulator 2013 is the multiplayer mode. It's not just a solitary journey into the countryside anymore; you can now collaborate with fellow virtual farmers to collectively strive towards a common agricultural goal. Share your farming strategies, help each other overcome challenges, and celebrate your harvest together!
MOD TOOLS: CUSTOMIZE YOUR EXPERIENCE
The game's appeal lies not just in its immersive gameplay but also in its adaptability. The easy-to-use mod tools make customization a breeze. Whether you want to tailor your farming equipment or change the environment of your farm, the mod tools have got you covered. So, get set to create your unique experience with Farming Simulator 2013!