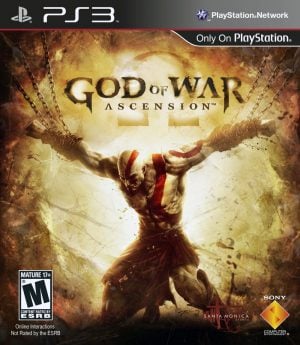 Introduction
The tale of the fourth installment of the legendary saga of Kratos, a Spartan warrior with enough tenacity to defy the gods of Olympus, takes us on a riveting journey back in time. This epic adventure revisits a time when Kratos was merely mortal, fiercely battling in the name of Ares, the God of War himself.
A JOURNEY TO KRATOS' PAST
God of War: Ascension invites players to take on once again the persona of the robust Spartan, famous for his chain-bladed combat style. This installment is an exciting prequel, revealing events that precede Kratos's iconic duel with Ares that led to his ascendancy to the god of war throne on Mount Olympus. The creators meticulously delve into Kratos' internal struggle, illuminating the complex dilemmas and profound emotions that torment our hero.
A TALE OF BETRAYAL AND REVENGE
Our journey commences just after the deceitful Ares has manipulated Kratos into the unthinkable act of slaying his kin, leading to his confinement in an imposing Titan prison explicitly designed for those who've earned the gods' condemnation. Consigned to a life sentence, our hero descends into madness, his only company being the menacing Furies. But don't expect Kratos to shatter so easily. This warrior's mental fortitude is not easily undermined, wildly when vengeance against Ares and the other Olympus gods flickers in his mind like a relentless flame.
REFRESHING THE BATTLEFIELDS
Maintaining the core gameplay that made its predecessors so successful, the artisans at Sony Santa Monica Studio have introduced subtle modifications to the combat mechanics to breathe new life into the franchise. The game now boasts an array of mini-games that require manipulating environmental elements, a unique addition to the gameplay that adds an extra layer of strategic depth to the battles.
A NEW NARRATIVE DIRECTION
Taking a daring step in a new direction, the game adopts a non-linear storyline for the first time in the series. This unique narrative approach allows players to explore Kratos's journey from multiple angles, adding an intriguing layer of complexity to an already captivating tale.
WELCOME TO THE ARENA: MULTIPLAYER MODE
Another first for the franchise is the multiplayer mode, offering a platform for up to eight players to engage in a thrilling battle of the gods, either locally or via the internet. To add to the excitement, the developers have designed several game modes, including a team-based format that lets players represent one of the Greek gods – Ares, Zeus, Poseidon, or Hades. Whether you're a fan of the fiery Ares or the cunning Hades, this game lets you walk in their shoes and experience their divine might.