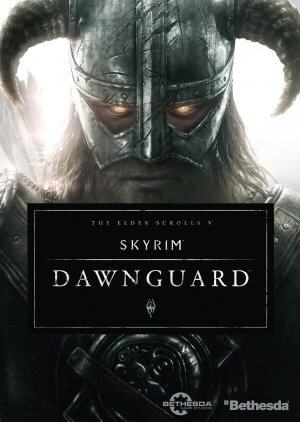 The Elder Scrolls V: Skyrim: Dawnguard
INTRODUCTION
It's been just over half a year since The Elder Scrolls V: Skyrim hit our gaming screens, and Bethesda Softworks, the wizards behind this masterpiece, has already cooked up a fresh and riveting storyline for fans to sink their teeth into. Dawnguard, as this extensive DLC expansion for PC, X360, and PS3 is known, not only extends the game time by 10 to 20 hours but also unfurls an array of exciting features that adds an extra layer of sizzle to this fantasy saga.
UNFOLDING THE EPIC TALE
The Elder Scrolls V: Skyrim – Dawnguard escorts players into a gripping narrative. Harkon, the feared lord of vampires, is plotting to plunge the world into perpetual darkness using the power of the Elder Scrolls. Pitted against him is the valiant Dawnguard, a band of vampire hunters. Now, it's up to Dovahkiin, our protagonist, to shelve his dragon-hunting spree temporarily and take a decisive stand in this brewing conflict.
TWO ROADS DIVERGED IN THE GAME
The most intriguing part of this expansion pack is that players can pick between darkness and light in this skirmish. Aligning with Harkon's vampire legion allows you to morph into a vampire lord, mirroring the werewolf transformation from the original game. The new avatar has unique skills, such as vampire catch, perfect for trapping and weakening foes. Opting for the Dawnguard, on the other hand, arms you with crossbows and a new shout – Soul Tear, which commands the spirit of a defeated foe to ally with Dovahkiin. Regardless of your allegiance, both sides offer immersive and distinct lairs – the sinister castle Volkihar for Harkon's followers and a secluded fortress in the mountains for the Dawnguard.
THE LUST FOR POWER: NEW ABILITY TREES
Dawnguard introduces two fresh ability trees dedicated to the vampire and werewolf forms. But don't worry if you're an experienced player; Bethesda has factored that in. Instead of relying on experience points, these trees are powered by defeating enemies with these skills. Whether facing off against legendary dragons, petrifying gargoyles, or armored trolls, each victory will develop your character.
MOUNTED COMBAT AND VISUAL MAKEOVERS
Here's something that'll make the fans grin. Dawnguard finally allows players to wage battles while astride their steeds; a feature much yearned for in the base game. But that's not all. If you're not thrilled with your character's appearance, don't worry because a simple trip to the underground sewers of Riften can change that. Find the right contact, and you'll get a brand-new look soon.
EXPLORING THE REALM OF IMPRISONED SOULS
As the narrative of The Elder Scrolls V: Skyrim – Dawnguard intensifies, players will venture into the haunting realm of Soul Cairn, a land of captive spirits. This eerie environment brims with undead foes and promises fresh abilities for players to harness. It's an exploration that extends the game's depth, underscoring Bethesda's commitment to pushing the boundaries of immersive gaming.
So, whether you're new to the series or an ardent fan, this game guarantees a thrilling rollercoaster ride into the heart of fantasy gaming. Brace yourself for an epic adventure – Dawnguard awaits!