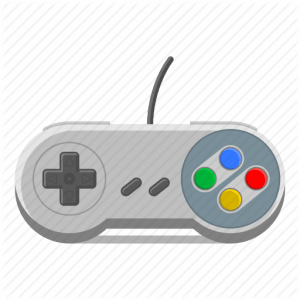 SNES ROM Pack – Full Set 1857 SNES Game
You will have all 1757 official SNES games, along with a lot of unofficial hacked ROMs. The number of games for this set amounted to 1857
The Super Nintendo Entertainment System (commonly known as Super NES or SNES) is a 16-bit home video game console produced and released by Nintendo. First launched in Japan and South Korea in 1990, then North America in 1991, and other regions a few years later. Each region will have different names, in addition, they are also equipped with some form of locking that makes devices specific to each region will not be compatible with each other. Although released relatively late when the 16-bit era was gradually becoming obsolete and making way for new, more powerful 32-bit systems, SNES was not overshadowed by other competitors. By the time it was officially discontinued in 2003, Nintendo had sold about 62 million NES and SNES machines, making it the best-selling system in the 16-bit era, even making rivals in the 32-bit must be wary.
Surely when you mention the name, you will also know that SNES is an upgraded version of the previous NES system. SNES is equipped with a 16-bit microprocessor that can output images up to 1024 x 1024 pixels with 32,768 different colours. Also, it can perform 256 colours at the same time. In terms of design, SNES has many improvements but you will still recognize the typical traits of NES. Each region has different designs, but overall the device is made of grey plastic. On top of the body is a Game Paks slot and function buttons. SNES handles no longer in the form of a rectangle, instead of two circles on both sides that allow players to easily grip. The addition of two buttons means that the way games are operated becomes more diverse, paving the way for new genre games.
One of the things that greatly affected the success of SNES, making it capable of facing other 32-bit systems was the game. Nintendo still maintains with most of the major third-party developers including Capcom, Square, Koei, Tecmo, Konami and Enix. So that a multitude of quality games are released that make gamers choose SNES instead of any other system. The typical games we can mention are Super Mario World, Donkey Kong Country, Street Fighter II, in addition to more than 1700 different games, diverse in genres that you can choose depending on your location.
At the present time, as technology is growing, you can simply play SNES games without using the old SNES machine through emulation software. The compatibility is almost perfect with modern devices like new console systems, computers, or even on your smartphones.
Typical emulation applications:
SNES Emulators for Windows: higan, Mednafen, RetroArch, ZSNES
SNES Emulators for Android: Snes9x EX +
SNES Emulators for Mac OS X: bsnes, OpenEmu, Snes9x