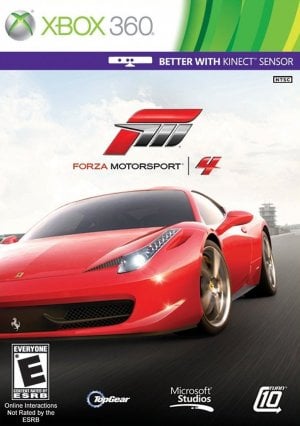 The fourth episode of the Xbox-exclusive motorsport simulation series, Forza Motorsport 4, is available now. It has many car and race licenses, allowing users to race in a realistic environment. The primary career mode, now known as World Tour Mode, brings players to various races worldwide. Opponents now have AI that adapts to the player's performance. A lesser difficulty no longer results in reduced power for the opposing automobiles. Instead, individuals are given less confidence while approaching corners. This implies that instead of overtaking on a straight portion, players are urged to outbrake them. Aside from the original races, well-known game modes like bumper-to-bumper, drift, autocross, and multiple-heat remain. In rivals mode, users race against friends and online players, even offline, by attempting to beat their ghosts' times. Players receive credits by defeating their opponents in various events, and the bonus is decided by the rival's place on the leaderboard as well as the size of the board.
Cars do not level up as they did in previous entries. Instead, players get affinity levels, which are manufacturer-specific enhancements. There are 50 levels for each manufacturer, and they apply to all cars made by that manufacturer, regardless of model. Three actual races have been added to the franchise: Hockenheimring, Indianapolis Motor Speedway, and Infineon Raceway, as well as one fictional race: Bernese Alps. Compared to earlier versions, the number of concurrent players has increased from 8 to 16, both offline and online. Players can form clubs and share cars in garages with other club members.
Players can transfer in-game credits and gifted automobiles by importing their Forza Motorsport 3 profile. In addition to the traditional controller method, gesture-based control is now possible thanks to compatibility with the Kinect accessory. Kinect is utilized to shift viewpoint based on head tracking (looking in a specific direction), steering is accomplished by moving hands in the air, and acceleration and brakes are automatic. Both control systems can be used in tandem to navigate cars using a standard controller and Kinect-based head tracking. Autovista is a feature that allows users to walk around and explore a vehicle using Kinect. It is, however, only available for a restricted number of cars.