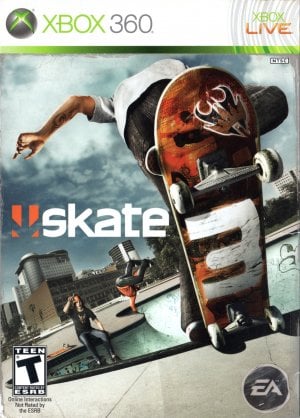 Port Carverton is the setting for Skate 3. After a failed stunt (jumping over the stadium's shark statue), "The Legend" (the player) begins his quest to become a skating mogul. The player works to build a skateboarding squad that will compete against other teams to sell a million skateboards.
At the start of the game, players can change their team's name and select a pre-made logo. After choosing a character, the player can alter their appearance, dress, and board. Purchases made later in the game unlock extra clothes and board possibilities.
The player must use the right stick on the controller to do ollies and tricks. The player pulls back on the bar and flicks it forward to rise off the ground, which is the most basic technique to jump. The player can flip the board by controlling the direction of the flick. A button combination while in the will change the trick even further.
There are several tasks to perform. More notable difficulties:
In "Hall of Meat," the player will bail from their boards to break and score as many points as possible (by breaking bones, distance, air time, and so on).
"Own the Spot/Lot" is similar in that the player must accomplish a trick (or set of tricks) to a predetermined number of points to own the spot/lot. The difference is that Spot plays alone, whereas Lot uses the player's team.
"Photo"/"Film" requires the player to perform either a predetermined or the player's choice of trick(s) on the object(s). After completing the Photo, the player can select which Photo to utilize on the magazine's front cover. In contrast, the film does not have this option.
Among the new features are:
Skate. Generate: This tool lets gamers generate custom material for private or public consumption.
Skate.School: This allows new and experienced skateboarders to learn and hone their skills.
Skate.Park: This utility lets you make your maps.