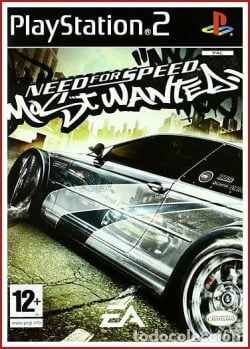 Need for Speed – Most Wanted (and Black Edition)
Need for Speed: Most Wanted is a hybrid of the Underground and Hot Pursuit spin-offs. To move up the Black List of illegal racers, the player must achieve popularity by racing in the streets and attracting the attention of cops. Finally, he must confront Razor, who fooled him out of his car and used it to reach the top.
Many of the racing modes from NFSU2 are carried over, with the addition of "Milestones," special events where the driver must avoid capture and disable police cars by bringing down Pursuit Breakers, specially marked buildings such as gas stations and water towers. For each of the 15 Blacklisted opponents, the player must win a certain amount of events from each of the two primary types while also gaining enough reputation. To stay competitive, the player can use wager money to buy new automobiles or upgrade the aesthetics and performance of his existing ones.
Josie Maran replaces Brooke Burke as the racer girl in Most Wanted. The plot is furthered by the usage of FMV video with live performers and digital sets that have been highly altered to appear realistic.