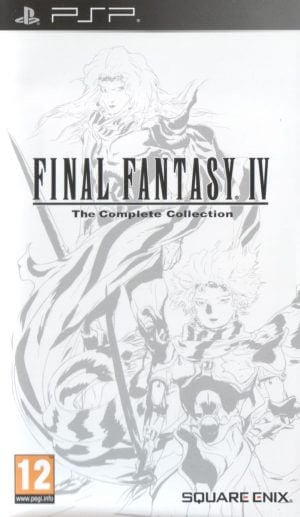 Final Fantasy IV – Complete Collection
Cecil is a dark knight of Baron and the captain of the Red Wings. He is the right person, but because he is a knight, he is bound to follow the king's orders to collect the world's crystals even though this may cause him to slay innocent people. After the tug of war in mind between one side is the obligation to obey the king, and the other hand is mercy on innocent people. In the end, he decided to oppose the King's order. The king later took away his position and forced him to do errands in the village of Mist. It is here that Cecil's vengeance begins. Can he overthrow the King?
The terrain in the game has been updated with the release of the details are improvements over the previous version. The dungeon is now arranged higher than the local villages. This will make it easier for players to determine the designated destination. Most cells are now combined with intermittent mazes with hidden paths that make players have eye strain to search. You will be able to control a group of up to 5 characters In order to continue the main story of Final Fantasy IV. Players will need to go to many different places, from castles or dungeons to towns or cities. Besides, the publisher also gives the character some random side quests. Places where players often go through will be marked on maps. In-game battles will be conducted via casual encounters. However, there are still some points that this game does not work well as there will be fewer puzzles and interacting elements than previous versions. Besides, the difficulty of the game will be significantly reduced, but this does not mean that you will definitely win the battle. One of the game's most significant improvements in its ability to overcome enemies at an incredible speed by using the time combat system. Another high point is that the publisher has put in the game that is a fast, automatic battle system that helps players to level up very quickly. The bosses are also quite challenging with the ability to heal wounds and dodge magic attacks.