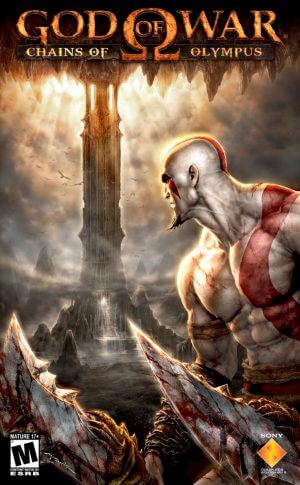 God of War – Chains of Olympus
In the third installment of the God of War series, Kratos debuted on a handheld gaming platform for the first time. A prequel to the first God of War game, Chains of Olympus, takes place ten years before the events of that game. The gameplay is very similar to that of its predecessors, but there have been a few tweaks here and there. As Kratos progresses through the stages, he must defeat foes and bosses, complete puzzles based on boxes, and participate in quick-time events. In addition, he gathers red orbs to strengthen his weapons and abilities, gorgon eyeballs to improve his health, and phoenix feathers to enhance his magic power.
The game's controls had to be modified to accommodate the fewer buttons available on the PSP. It is now necessary to use the analog stick in addition to the shoulder buttons to avoid it. The Blades of Chaos, arguably the most recognizable weapon from the God of War series, are also included. Several new weapons and magic spells, such as the Light of Dawn, Sun Shield, and Efreet, can be used. The game begins when the gods dispatch Kratos to Attica to protect it from the invading Persian army. However, when Morpheus launches his attack, Kratos must muster his strength to defend the world once more.
FEATURES
Epic cinematic experience with breathtaking images and graphics that push the PSP's technology to its fullest.
harsh and intense combat system with a wide range of weaponry and lethal combos.
Character development and plot twists that are engaging, situated in the well-known God of War setting.
Immersive settings and evocative sound design improve the impression of scale and intensity.
Platforming sequences and difficult puzzles that put your reflexes to the test.
Epic boss fights against larger-than-life adversaries necessitating careful planning and exact execution.
Use of the PSP's controls novelly, using special touchscreen mechanics and motion-sensing capabilities.
Greek mythology is a source of inspiration for the world's rich mythology and lore.
Costumes, weapons, and skills can be unlocked to give the action more replay value and variation.
dynamic cutscenes, smooth transitions between exploration and action, and seamless story and gameplay integration.