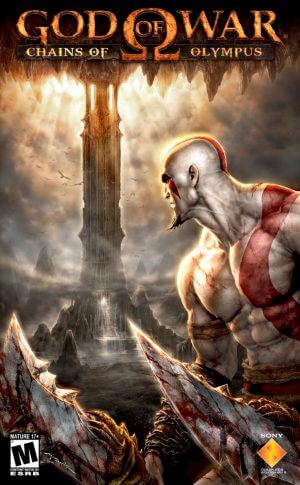 God of War – Chains of Olympus
The Santa Ana-based Ready At Dawn Studios and the Santa Monica Studios of Sony Computer Entertainment America bring you God of War: Chains of Olympus for the PlayStation Portable handheld entertainment system. This game was developed by the same team that brought you the Daxter game for the PSP (PlayStation Portable) handheld entertainment system. Fans of the God of War franchise have grown to know and love the dark and brutal world of Greek mythology, and God of War: Chains of Olympus provides them with another adventure in this world. The game features highly detailed graphics and incredible animation detail, and it was developed from the beginning as an original story.
Storyline:
After being tricked into killing his wife and daughter in God of War, the protagonist, Kratos, eventually renounces his duty to the god, Ares. These savage crusades, waged in the name of Olympus, became famous throughout the ancient world. The Ghost of Sparta vowed himself as a champion to the Gods for the years to come to seek absolution from his past sins.
In God of War: Chains of Olympus, Kratos will go to regions of the world that have never before been traversed by a mortal. Kratos will have to contend with some of the terrifying monsters from Greek mythology, and in the end, he will have to decide whether he should seek redemption or try to save the ancient world from certain destruction. The world has been plunged into eternal darkness, and the gods have been rendered powerless.
Principal Attributes:
Dramatic Camera Angles and Epic Set Pieces on the PSP System: In a move that stays true to the God of War franchise, experience dramatic camera angles and epic set pieces on the PSP system, giving an experience that has never been seen before.
Mythological Odyssey: This story takes place before the events of God of War and allows players to witness Kratos' journey during his ten years of slavery to the Gods of Olympus. The setting of this story is before the events of God of War.
All-New Fighting Moves Players can utilize their favorite combo attacks from previous God of War games and the all-new devastating combat moves that have been added to the game.
Exploration: The trip will take players through the dark and violent world of Greek Mythology, from the Gates of Hades to the Depths of Tartarus. Fight your way through epic boss encounters and battle with brand-new monsters based on Greek mythology.
During their exploration of the ancient world, players should be prepared to work through a complex maze of puzzles intricately woven into the narrative.
Acclaimed Franchise Brought to You by Two Award-Winning Development Teams Sony Computer Entertainment America, Santa Monica Studios, and Ready At Dawn Studios is the award-winning development teams behind this critically acclaimed franchise.