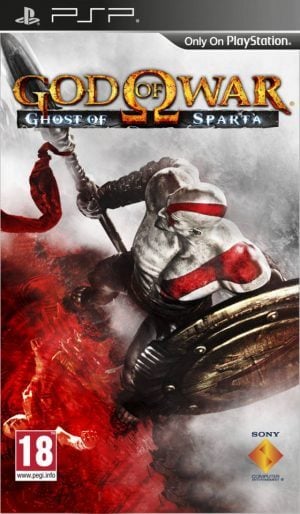 God of War – Ghost of Sparta
God of War: Ghost of Sparta is a spin-off game between God of War and God of War II events. This game also marks Kratos's second debut on a portable platform. Even though Kratos has attained the status of god of war, he continues to be plagued by terrifying visions. One of these visions shows his mother, Callisto, being held captive in Atlantis, which is the dominion of Poseidon, the god of the sea. Kratos embarks on a new quest despite Athena's recommendation that he disregard it to learn more about his history and, ultimately, free his long-lost brother Deimos from the grasp of Thanatos, the god of death.
The gameplay of the second title for the PSP is very similar to that of its predecessor, with only a few additional game components being included. To complete this mission, Kratos uses his Blades of Athena, which he may now temporarily enhance with a new spell called Thera's Bane, resulting in more powerful assaults. In addition to that, there are a few new magical items, as well as a new secondary weapon. In addition to its narrative campaign, Ghost of Sparta has a mode called "Temple of Zeus." This is a location where players can spend orbs obtained through the Battle Arena to purchase various artwork and other perks.