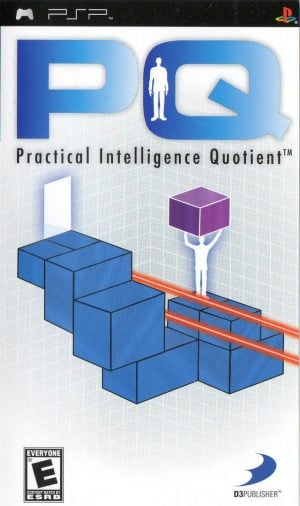 PQ – Practical Intelligence Quotient
The objective of the PQ is straightforward: using movement over a grid and a series of different levels, you must lead a human character known as a "Player" to the exit of a three-dimensional chamber. The game, developed under the direction of a professor at Kyoto University named Masuo Koyasu, tests your IQ (Intelligence Quotient) by pushing your PQ (Practical Intelligence Quotient), or your ability to solve spatial problems.
You must avoid spotlights, dodge guards, shift boxes to build steps and bridges, ride conveyor belts, trigger doors with weight-specific pressure plates, and complete several other challenges to reach the exit. Every level has 10 different rooms, and you have a certain amount of time to complete each. The game will not end if you cannot leave the room within the allotted amount of time; nevertheless, this will affect your overall score for the level, which is determined by taking an average of all 10 rooms. Thanks to the Wi-Fi connection, you can upload your finest scores and compare them with those of people worldwide.