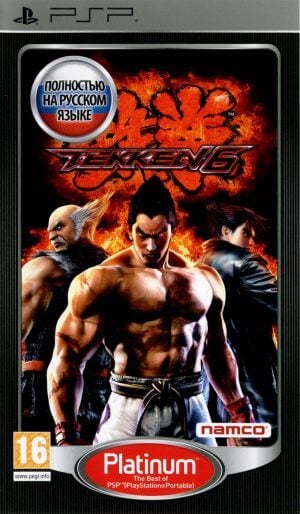 The long-running series of fighting games is now up to its sixth iteration with this game. Jin Kazama started to evolve into a tyrant after he won the most recent King of Iron Fist tournament and took control of Mishima Zaibatsu. He builds Mishima Zaibatsu into a superpower, severs all relations with other nations, and goes to war with them. In an effort to end this conflict, Lars Alexandersson, a Tekken Force soldier, instigates a rebellion, ultimately resulting in the Mishima Zaibatsu's demise.
The gameplay of Tekken 6 is highly similar to the gameplay of previous Tekken games. The first thing players do when they join the King of Iron Fist tournament is choose a character to represent them throughout the competition. The winner of each round of the competition is determined by which competitor is the first to reach two knockouts (K.O. ). However, this number can be increased to five if desired. If neither player has won the round when the timer reaches zero, the winner of the game will be determined by whose player has the most health remaining at the end of the game. Tekken 6 comes with gameplay improvements, including greater character customization and a new feature called "Rage" that increases the damage a player can do when their health drops below a particular point in the game. In addition to that, there are now a total of six additional playable characters.
Standard battles are available in the game's multiplayer mode and can be fought over the internet via Xbox Live and the PlayStation Network.